.



page 0 1 2 3 4 5 6
---
Wedding Site Navigation:

Use the drop-down menu or the numbered links above to navigate to the various index pages.

Click the images to jump to the index page for that event.
---

Request a CD!

I have created a slideshow CD with all the pictures in their original format, which is useful for printing purposes. There are over 200Mb of files on the CD plus the slideshow viewer. Email me if you would like a free copy of one.
---

Request a picture

The originals are *much* larger and clearer than these. If you would just like one or two to print out instead of the whole CD, email me and I will gladly send it to you.
---

Where are they now?

You can email Robin at his home address, or you can find Priti and her email address at CUE Magazine, her latest business venture.



Welcome!

There are nearly 200 pictures of Priti and Robin's wedding here, and they have been categorized into six index pages for your viewing pleasure. Each day or significant event has its own index.

About the pictures:

All the pictures here are *very* scaled down. They may appear a bit grainy but this is only to make your browsing experience faster. Rest assured that the originals are truly HUGE and can be printed at a print shop (or on your favorite colour printer) up to 8x10" with no degredation in quality. If you find a picture that you like, email me and I'll send it to you (I'm Robin's brother Kelly, creator of this web page). They're each ~ 700kb in size and are 2048x1536 pixels.




Click on any of the pictures to enlarge / get more thumbnails
---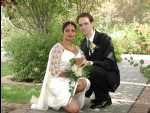 Out of the 200+ pictures that I took, here are 48 of my favorite pics. Click on the image on the left to see the index. You will find all of these by going through the individual index pages, but this is kind of a quick reference for ones that really turned out well. If you don't want to go through all the pictures, this is probably the single place to go to. :)
---

The Formal Pictures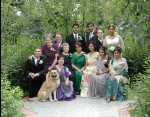 There are 73 formal pictures here. I really wish you could see the originals at full-size, as some of them are truly stunning. I suspect that these are the pictures that you may want to get a copy of, for printing or keepsake or similar. As you can either print them on your own color printer or email them to a print shop of some kind, you will want to email me to get the original pic (which is much larger and clearer) instead of saving them from here. Just include the picture# and I'll gladly send it to you.
Here are a few pictures from the Mehndi party on Wednesday night. I think that this traditional Indian practice of decorating the bride-to-be is really cool.
Eek, I hope I spelled that right. This was the big Friday night party where the Obhrai house was packed with family and close friends. I have never seen so many people fit into one house so it is a good thing that the deck was there and well-used.
---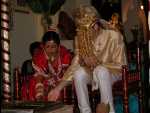 Saturday Hindu Ceremoy @ the Temple
Thanks go out to Jehad for snapping an entire roll (well, 81 digital pictures) over the course of an hour in the Temple. Some of the pictures we so similar that I pulled them out, but still there are many pictures in this index.
---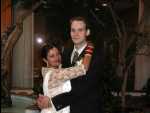 Saturday Reception and Christian Ceremony
This was the big reception party, with over 300 people in attendance. The ceremony is very nice, the food was great, and much fun was had by all!
This it the last of the pictures; I hope you have enjoyed visiting Robin and Priti's picture page.
---
.